What is the Ultimate Memorial Tributes?
When considering Memorial Tributes, what comes to mind as to what you would choose as the best unique memorial.
Looking back on what others in my family have chosen as their memorials has stated me thinking as to what may be right for me .
The most important decision I have made is that I prefer cremation for many reasons.
First, it does not take up precious space on the Earth or contaminate the ground with nothing more than the remains of my body, casket, vault, and a headstone that my family has to make a special trip to visit.
Second I have the choice of having my remains kept in a beautiful cremation urn that can be seen at any time, or also in keepsake urns for special people in my life, or most importantly to have tha ashes spread in areas that were important in my life.
Last Funeral Tributes are soon forgotten or have to be seen on a memorial card to remind you of what the tribute was all about. In my recent past, there have been several friends and relatives who have passed, and I already have difficulty remembering what funeral tributes were brought up at the memorial service.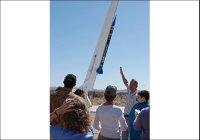 So this brings me to what is the best Memorial Tributes or the ultimate in my mind that would best satisfy my wishes. Since I have chosen cremation, and with that comes in the neighborhood of 2000 grams of remains that will be left after the cremation process given my present weight.
I want to have some spread over my favorite spots that I loved the most in my life.
I also wish to have a glass blown cremation urn that is made by an artist of my choosing.
But the most important wish for me is to have a small portion of my remains sent into space. This is also one of the best memorial tributes that a person could ask for in my opinion.
Living a life watching everything in technology progress from where we still had party line phone systems (bet there are not many people reading this that knows what that was) when I was a kid to the internet and every kind of mobile device you can imagine.
Images Courtesy of Celestis Inc.
This has made my life exciting to watch. So I could not think of anything better than to be launched into space and orbit this wonderful planet, what a cool form of memorial tributes!
This is now a reality. There is an establishment that does this, and I was delighted to find them.Celestis Memorial Spaceflights. Besides the space flight, your loved ones can be onsite during the launch where they conduct a memorial service and depending on what type of flight you consider, you can even track the satellite's flight path as it orbits the Earth.
How this is accomplished is a small portion of your remains are placed in the space capsule with other folks who have chosen this special type of unique memorials, and a launch window is scheduled so your friends and family can be at the launch site when the flight takes place.
As with any space type flight, a launch window is set so that if any changes would need to be made prior to liftoff, that can be done, but you would be notified, and as the flight date approaches, you would rece4ive a verification about the flight.
Now you know how I feel about what my memorial tributes will be, how about you. Is a space flight something that excites you like it has me?
If so then contact me about the best Memorial Tributes and fill in the contact form below. And we never sell or give out information that you provide ever!
I am an authorized distributor of Celestis Memorial Spaceflights and I would be happy to share my experiences with the great people that can make this happen for you too.
There are many choices and types of space flight plans that are available. They vary in price considerably so if you do contact me about this service, I will give you full details about everything that is possible.
I was so impressed with space flight as the best type of memorial tributes that I have the priviledge of being able to have the honor of being an authorized distributor of Celestis Memorial Spaceflights.
They have been making space flights just like this for over 20 years so you will know that they are very reputable.
But the bottom line is that I will be a participant some time in the future with my flight in space because I believe it is one of the best ways to express one of your last wishes that will be remembered for a very long time, and is one of the best memorial tributes you could give or receive.